Hi, Postingan brush free atau gratis kali ini saya akan mereview sebuah brush keren yang terinspirasi dari game Assassin's Creed. Brush yang dibuat oleh ShiftyJ ini dapat anda download gratis di link di bawah ini.
Berikut deskripsi dari sang pencipta brush
Description: Finally, a new set again! I love this one to be honest. The Assassin's Creed series gave me the inspiration.
Assassin Brush Set – Grunge Abstract Brush Pack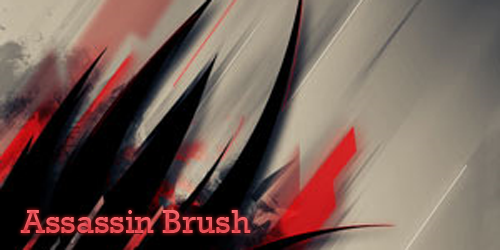 Download Brush Photoshop : Assassin Brush Set
Brush ini terdiri dari 10 set brush dengan ukuran 505 KB, Download juga floral brush dan multi function brushes gratis di psddesain.com!

Brush diatas bisa anda gunakan pada desain yang cukup menggunakan banyak scratch, tarikan-tarikan kuat dan sejenisnya.
Cara menggunakan brush cukup gampang. Anda bisa melihat artikel kami sebelumnya untuk mengaplikasikan brush baru di Photoshop anda.